Our Culture
If there's one thing we've learned over the years, it's that no amount of technology can replace the human touch. That's why we hire only the most qualified individuals to serve on our team. We look for people that share our philosophy that your business is our business.
Our team of diversely skilled professionals continually push themselves to learn and evolve so that we may help you conquer each new challenge on the road to success. Every person on our staff is committed to providing you with the best possible customer service and the highest-quality products. This commitment is reflected in everything we do.
In working with us, you'll find that our company is not overly regimented. Everyone understands their role but is willing to help out wherever needed to see a job through. You'll never hear a member of our staff say, "that's not my job."
Though we believe whole-heartedly in this open approach, it's necessary to separate our company into a few departments. Whether it's Customer Service or Production, it takes everyone we have to make our clients look their best.
---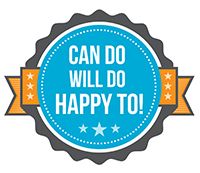 Our Culture Mottos
Can Do is the true ability, developed skill and honest hard work put forth to do the best job possible.
Will Do is the genuine willingness and maximum effort required to ensure the job is done right.
Happy To is the enthusiastic and pleasant attitude to go above and beyond with a smile.
True ability, developed skill, honest hard work and genuine willingness to achieve, paired with an enthusiastic and pleasant attitude. That's what makes us unstoppable!
---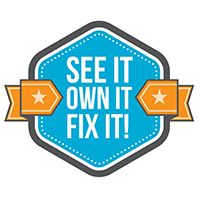 See It is the personal obligation to observe the issue and recognize improvement. Find what is broken.
Own It is the commitment and desire to help find the resolution or improvement. Care that it is broken.
Fix It is the initiative to implement resolutions that best fit the issue. Communicate the fix.
Personal obligation to observe possible issues, the commitment and desire to help improve and the initiative to implement resolutions that best fit the issue. That's what continuously takes us to the next level!
---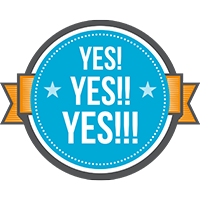 We strive to find the options and choose the best solution to always say YES to our customers, YES to our team members and YES to ourselves. Where there's a will there's a way, and no is not an option. We come from a place of YES.