Awards and Recognition
It's no secret that a happy employee is a productive employee. According to The Printing Industries of America, "motivated employees are a company's most valuable asset." Not only do you retain an experienced and hard-working individual, you're also spared the expense of recruiting, hiring and training someone else to do the same job.
Award recipients gain a sense of gratitude and satisfaction, and feel like their time and effort is valued and means something. Personalized awards can also inspire other team members to live up to their peers' accomplishments.
From plaques made of crystal, glass, marble, metal or wood to trophies, medals, pins and framed certificates, we have what you're looking for.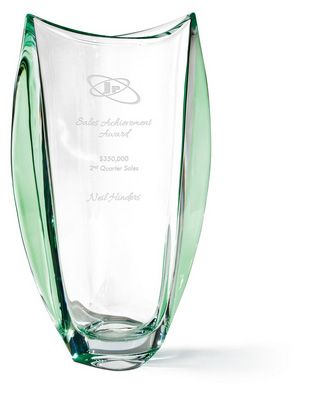 Ready to get your next project started?