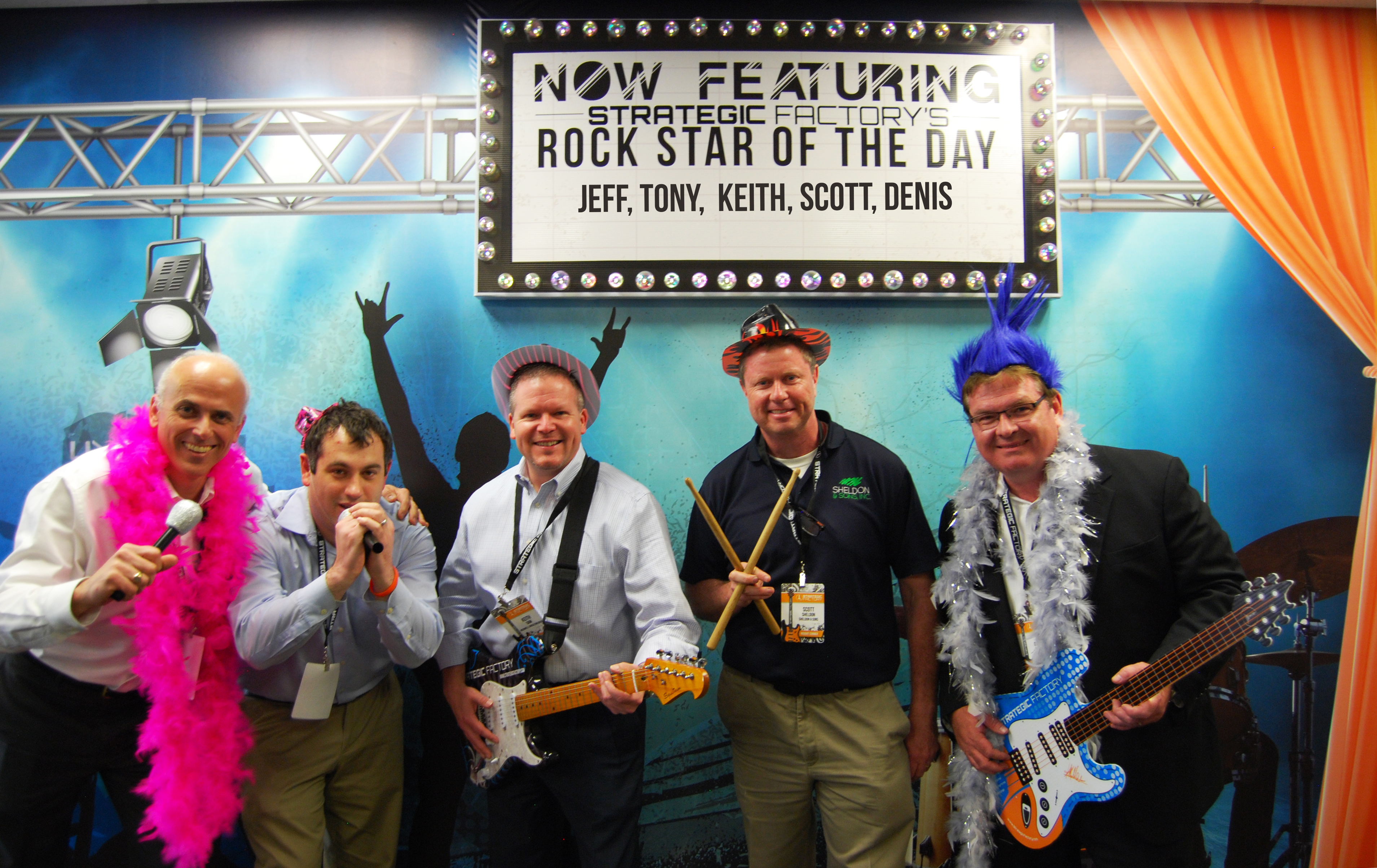 Looking for a way to attract new customers? Wondering how to recognize your valued employees? Consider taking a note from our best-selling album…
Strategic Factory Proudly Presents: The Rock Star Experience
We're in the branding business. As the preeminent branding, marketing, and communications company in the area, we knew early on we needed a catchy – but appropriate - theme to match our headquarters and delight our fans. We decided on the Rock Star experience, and what started as a marketing hook has evolved into a cult following. 
It wasn't too long ago that the term "Rock Star" had negative connotations (picture an inebriated musician smashing a guitar onstage), but ever since Strategic Factory opened its headquarters in January of 2015 – for us - the phrase has morphed into a business buzzword, synonymous with hard work, professionalism, and expertise. In other words, the theme fit perfectly!
We had our theme; all that was left was the implementation. Here's how we make it work…
---
Ready to Brand Your Business?