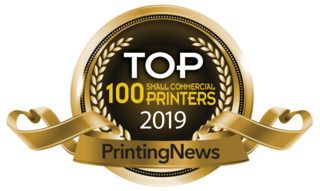 Strategic Factory Named No. 2 in Printing News Magazine's Top 100 Printers
Each year, Printing News invites commercial print owners to participate in the Top 100 Small Commercial Printers survey. The survey looks at the state of the industry as presented by commercial print owners across North America.
This year, in keeping with the spirit of "Small Commercial Printers," the company only included the Top 100 North American commercial printers with revenues of $25 million or less.
---
How Can We Help Build Your Brand?