Brand Spaces: For the Love of Your Customers
Consumers may not judge books by their covers, but they certainly judge companies by their covers. Whether you own a retail store, small office, large corporation, restaurant, or anything in between, you have something in common with every other business: your workspace makes an impression on all who visit.
You know how fabulous your organization is. You know how much you and your employees do to help your customers. But can your customers tell that by just walking into your business? We're not talking about cleanliness or framed art, although those details are important. We're talking about branding. Is your brand message visual and consistent throughout your organization?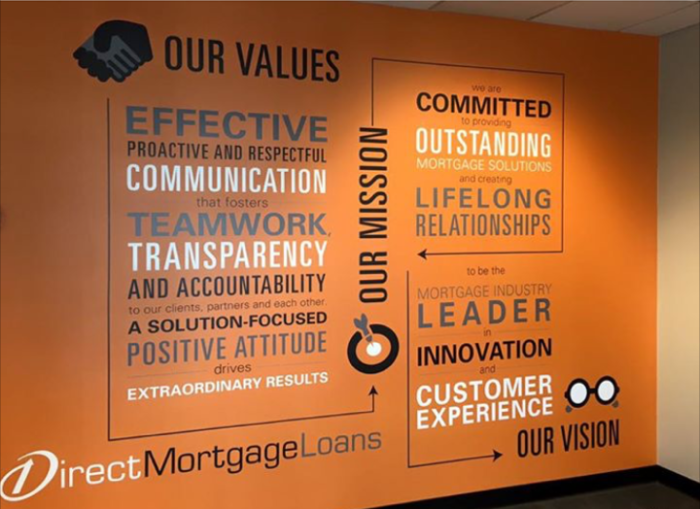 ---
Do you need help Branding Your Space?