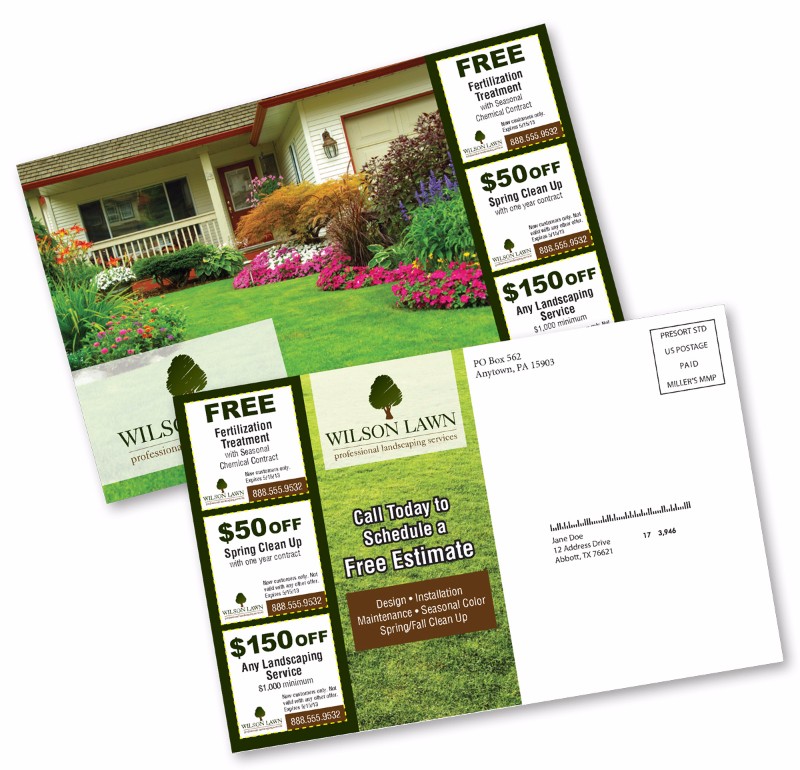 The Power of Postcards – Little Billboards That Make a BIG Impact
Postcards are an economical and efficient way to attract new customers, announce sales events, offer service reminders, and show your appreciation to your loyal customers.
Postcards are affordable to print and mail and are a great way to ensure your message gets read.
Did you know that folded postcards can cost less to mail than a standard letter, without the hassle of stuffing all those envelopes?
Here are a few creative postcard ideas that can make a big impact for you and your marketing campaign:
Create a regular "product spotlight" postcard campaign that highlights various products or services you offer.
Extend the life of your postcard mailing by making part of the card a tear-away coupon, reply card, information request form, or business card.
Create folded postcards that give you twice or triple the promotional space of flat cards.
Create a die-cut postcard that sparks interest with a unique shape.
Save on postage and envelope costs by designing your newsletter, brochure, or catalog as an over-sized postcard.
Express your gratitude to customers or vendors by sending a postcard with a handwritten thank-you note.
Create a "we've missed you" postcard campaign to help reactivate "lost" customers and boost sales.
Create excitement and increase attendance by sending "save the date" postcards to announce upcoming sales or special events.
Send reminder postcards as a courtesy for upcoming appointments.
Design postcards with a teaser of an article or white paper posted on your website, and redirect readers to your site to read "the rest of the story."
If you need an affordable and easy way to announce an upcoming event or holiday (if you missed Valentine's Day…St.Patrick's Day is right around the corner!), introduce a new product, or simply promote a forthcoming special, give postcards a try.
Creative postcards are a great way to make a BIG impact in a small space.
Give us a call…our marketing team can design the right postcard with the right message for your company! And since we're your local one-stop shop, we can print and mail your postcards too!