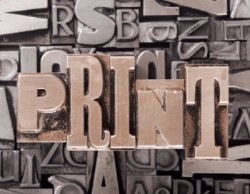 Make an Impression with Unique Print Options
Although we pride ourselves on being a one-stop shop, offering services including graphic design, mailing, digital marketing, branding and signage installation, we started out as a small quick printer We have specialized in bindery and finishing since 1999, and our team members and cutting-edge machinery can handle any printing job from concept to completion. From standard black and white printing, to more advanced services like die cutting and UV coating, we can do it all.
---
Want to learn more about unique print options?