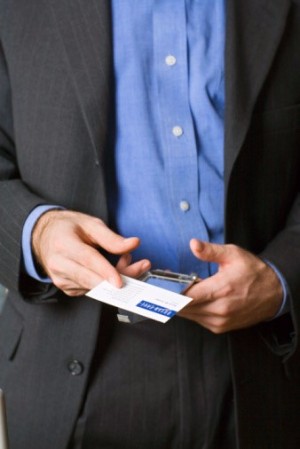 Business Cards: Why They're Still an Important Marketing Tool in the Digital World
With all of the talk about the importance of properly marketing your product or service, it's important not to overlook the most valuable commodity of all: yourself. As much as that beautiful-looking flyer attracts the right type of attention for your product, a business card is designed to do the same for both your professional image and your career as a whole.
But do business cards still have a place in a digital world? In an era where finding someone is easier than ever thanks to tools like social media, do people still need to go through designing, printing, and handing out a business card? The answer is one that might surprise you.
Need help creating the perfect business card?