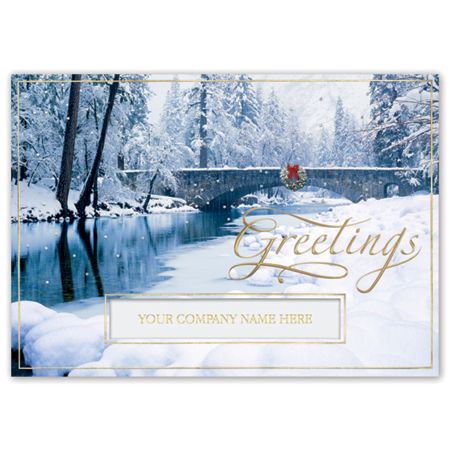 20 Beautiful Holiday Greeting Cards
As we approach the holidays it's important to begin considering end-of-year gifts for your company's team members as well as your clients. Holiday cards are an excellent, yet affordable way of showing those who have contributed to your business that you are grateful for their contributions. Check out the card designs below for ideas of what to send as a token of your appreciation.
Sparkling Flurry Holiday Cards
Starry Winter Night Holiday Cards
Golden Lamp Holiday Cards
Golden Hillside Christmas Cards
Night Lights New Year's Cards
Star Shine Holiday Cards
Dove of Peace Holiday Cards
December Dawn Holiday Cards
All of the greeting cards above can be found on our website. Also as a direct mail provider we can print your logo or company name and message within the cards and mail them to your list. Contact us today for a free quote!